Howard Johnson's wasn't known as a hotel back then.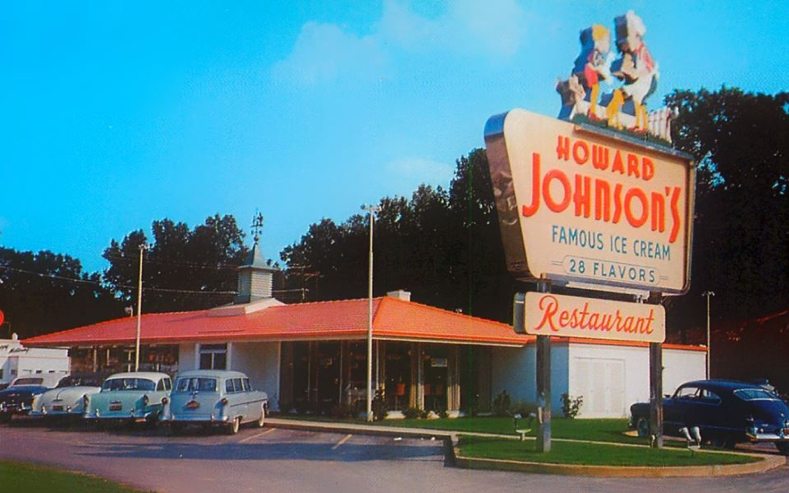 ---
ADVERTISEMENT
---
Most people didn't think of Howard Johnson's as a hotel back in the 1960s, and that was fairly understandable. The place with the big orange roof was actually known as the most successful restaurant chain in the country!
Believe it or not, Howard Johnson's was a pretty edgy place for its time. The concept of a massive menu was fairly new, as was the idea of having a menu with dozens of ice cream flavors. Howard Johnson's wasn't afraid to experiment with their menu either; they are credited with inventing clam strips.
After the 1970s, Howard Johnson's fell out of grace with the public due to increased demand for specialty restaurants. Soon, restaurants began to close across the country. To salvage the name, the company split into two. The hotel branch of the chain survived.
---
---